1991 Bailey Sanstisteven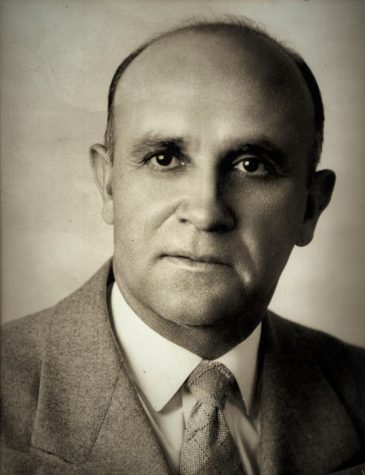 1991 BAILEY SANTISTEVEN
Physical Education, history, Spanish and math teacher at Bingham High (1928-1954)
Counselor and juvenile officer at Bingham
Head baseball and football coach at Bingham (1928-1954)
He founded Bingham High's baseball program in 1928, won 12 state championships and compiled one of the most remarkable winning records in Utah high school history
He re-established Bingham's football program in 1928 (it started in 1910 but only continued for one season), won four state championships and laid the foundation for future Miner excellence.
He founded the "Eskimo Pie" little league baseball program for the Bingham Canyon area—one of the first little league programs in Utah.
He coached Bingham American Legion baseball teams for many years.
His life was one of service to the youth of Bingham Canyon. His athletes were known as "Bailey's Boys" and his influence was felt on Bingham High sports for generations.