2006 George Lendaris (1970)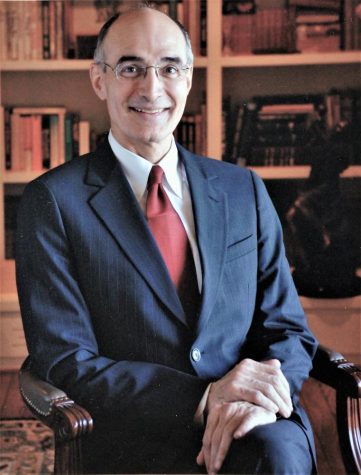 2006 GEORGE LENDARIS (1970)
Doctor and physical therapist,
Leader and pioneer in physiological and sports medicine research
Established one of the first sports medicine programs in the country at the University of Utah College of Medicine and School of Health Science
Pioneered the development of hospital-based "freestanding" physical therapy outpatient clinics
Earned doctorate in curriculum and instruction with his work in electro analgesics and electrotherapeutics
He worked at Stanford University studying cadaveric research, hyperthermics/bone matrixing and fracture healing
Philanthropist to numerous charities and recipient of the Golden Eagle Award for services provided for veterans and their families
George Lendaris was raised in West Jordan when all the towns west of the Jordan River went to BinghamHigh School. He is a third generation Bingham miner. His grandfather, George Lendaris, emigrated from Greece to work in the mines of Bingham Canyon and later ran the Lendaris Mercantile Store in Bingham. His father Nick George Lendaris worked for 30 years as a locomotive engineer at Kennecott. George graduated from Bingham in 1970. He describes his high school years as the "best three years of his life." He enjoyed athletics, playing three years of football and wrestling. In football he played guard on offense and linebacker on defense. He was chosen as captain of the football team. He wrestled for Mr. Cal Crump and wrestled just about anyone he told him to wrestle. During his years at Bingham he was involved in student government serving as student body secretary his junior year (he was the first male student body secretary in Bingham history) and student body president his senior year. He was a member of the Coppertonian staff as well as the A'Cappella Choir and Prospector (Service) Club.
After graduation from Bingham, he attended the University of Utah where he received his Bachelor's Degree in Biology and Anatomy, his Master's of Arts degree in Physical Therapy and a Master's of Science degree in Sports Medicine and Orthopedics. While at the university he helped to establish and develop the first Sports Medicine program in the country with the College of Medicine and the School of Health Science. The program was a pioneer endeavor designed for physicians and physical therapists. While in this program he had the good fortune to work with world class, Olympic and university level athletes, especially skiers. He also spent three years working with the U.S. Olympic Ski team, with both alpine and Nordic skiers.
At the same time he did pioneering work to develop hospital based "free standing" physical therapy outpatient clinics. This was a very successful venture and provided health care in a new and well received venue. He would develop four of these clinics before moving to San Francisco to work on his doctor's degree.
One of his ambitions was to be in the clinic and the classroom at the same time. To achieve this goal, he enrolled in doctor's program that was a joint venture between the University of San Francisco and the University of California San Francisco Medical School to teach medical doctors to be good educators. His doctorate is in curriculum and instruction where he did work in electro analgesics and electrotherapeutics. He was also able to work at StanfordUniversity where he was involved in cadaveric research and work in hyperthermics/bone matrixing and fracture healing.
While working on his doctor's degree dissertation, he started his own physical therapy practice in Napa, California. While doing this he would meet his wife, Nia (short for Antonia) whom he would marry three years later. Nia is a cardiovascular clinical specialist, and a member of one of the country's finest cardiothoracic surgical teams in NapaValley. George and Nia are the proud parents of two children Nicholas and Maria. George is a member of numerous professional organizations some of which include: the Gatorade Institute, a leader and forerunner in physiological and sports medicine research; The American Physical Therapy Association (Private Practice and Sports Medicine Sections) and the AmericanCollege of Sports Medicine.
George has also been heavily involved in service to his community. He has given considerable time and financial support to charities that provide medical services to children under 18 in NampaValley who can't afford health care and has rendered service to the Greek community and church in his area. He is an avid supporter of education giving not only resources to local schools, but countless hours of his time. He is a volunteer for hospice and has received the Golden Eagle Award from the local veteran's association for services provided to veterans and their families. George is an outstanding example of the high quality graduates that have come from Bingham High and it was our pleasure to award him with the Pay Dirt Award for 2006. Congratulations go to George and his family.