James Prigmore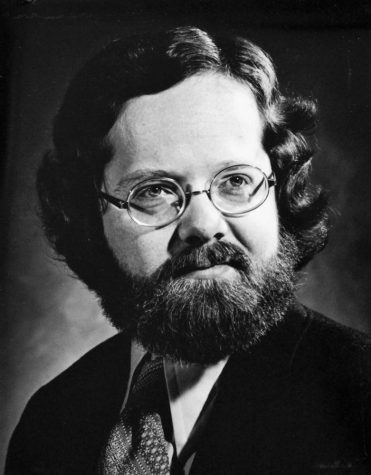 2006 JAMES PRIGMORE (1961)
Musician and composer of more than 500 compositions,
US Army veteran
Musical director of the Pioneer Memorial Theater for 35 years where he conducted, coached and composed music for over 150 productions
Musical Director for the Utah Repertory Dance Theater, Director of the Utah Opera Workshop and Associate Director of the Utah Opera Company
Played and composed music for the Utah Ballet, Virginia Tanner's Creative Dance Studio and the University of Utah Modern Dance and Theater Department
Rehearsal pianist for the Utah Ballet while still at Bingham High
Composer in Residence for the Pasadena Playhouse in California
Composer, pianist and music arranger for the Continental Army Band where he earned an unprecedented Five Star Award
Associate Professor of Music at the University of Utah
Commissioned by the LDS Church to create the cantata "Palmyra" for the 150 Anniversary of Joseph Smith's First Vision
Composed the film score for the movie "Along Came Mary", and music for numerous other films and TV shows including: Love Boat, Fantasy Island, Starsky and Hutch, the New Land and Lazarus Syndrome
A miner in the early days of Bingham Canyon, who struck it rich was said to have struck pay dirt. Those miners would take a mule, shovel, pick and dynamite along with a drill bit and double jack and work hundreds of hours drilling, blasting and shoveling. With a combination of hard work and little bit of luck a miner might find a rich vein of gold silver of copper ore. This was "dirt" that paid him money or pay dirt. Striking pay dirt symbolizes a successful miner. Because of this, Bingham High School's Hall of Fame is called the Pay Dirt Club. Two successful Bingham Miners, George Lendaris (Class of 1970) and James Prigmore (Class of 1961) were formally inducted into the Bingham High School Pay Dirt Club at the homecoming assembly on September 12, 2006.
James Prigmore was born in 1943 and raised in Bingham Canyon. He is the son of Martin and Olive George Prigmore (both of whom attended Bingham High School). In Fifth Grade (at a show and tell) he heard a recording of Tchaikovsky's "Nutcracker" ballet and became so enraptured with the music that he decided to make music his life's work. The next year his parents purchased a piano for his 12th birthday and he began piano lessons with Edith Scussel who taught him until he was 15. When he was 15, his family moved to Magna, but his father arranged for him to continue his education at Bingham. Virginia McDonald (who lived a block from his new home) kindly allowed him to travel back and forth from Magna to Copperton with her most days. He became very good friends with Mrs. McDonald and she had a huge influence upon his life. She would later introduce him to some of the musical greats in Utah including Crawford Gates, Ardean Watts, Maurice Abravanel and Keith Engar. He would become a student of Ardean Watts at age 15 who would also have a great influence on his life.
While at Bingham he played for Virginia McDonald's dance classes and composed and arranged a considerable amount of music for the annual Bingham dance concert. Some days, for various reasons, he would ride to Copperton with his father on his way to work at 6:00 am. Mr. Carpenter, the custodian, would let him into the auditorium where he would practice on the school's grand piano until time for class. While in high school he spent between six and ten hours at the keyboard every day—and even more on weekends and during the summer. During his years at Bingham High, he was also involved in student government serving as a student body officer and was editor of the school newspaper, then known as the Hi Lights. The 1961 Coppertonian said the following about him, "James is noted for carrying his pen in one hand and his music in the other. The newspaper he edits is as original as his music."
While still in high school, he became the rehearsal pianist for the Utah Ballet (the forerunner of Ballet West) and began working with William Christensen, the ballet company's founder. He also played and composed music for Virginian Tanner's Creative Dance Studio and went on tour with that group a number of times. At this time he also entered and won first place in the state-wide young composers contest sponsored by the Utah Academy of Arts, Letters and Sciences with a piece he composed for one of the dance concerts at Bingham.
James graduated from Bingham in 1961 and received a scholarship to the University of Utah where he began studying music. While at the U of U he provided professional musical services for the Utah Ballet, Virginia Tanner and the University's Modern Dance and Theater Departments. In 1965, just two weeks before the scheduled completion of his college degree, he accepted a position as composer-in-residence at the Pasadena Playhouse in California. He admits that this was one of the unconventional decisions he made during his musical career. After a season at Pasadena, he was drafted into the U.S. Army. In the army he became the composer, pianist and arranger for the Continental Army Band stationed outside of Washington D.C. and received an unprecedented 5 Star Award (up to the time a 4 Star Award was the highest given) for his creative work. He was given special leave from the army to return to California where he composed his first film score for a movie titled Along Came Mary.
After his military service, he was asked to be the musical director of the Utah Repertory Dance Theater, which required him to stay in Utah rather than return to Pasadena. In 1970 he accept the position of musical director of the Pioneer Memorial Theater (later Pioneer Theater Company), a position he would hold for the next 35 years. During this time he conducted, coached and composed music for over 150 productions. (He did this wearing his signature bib overalls.) He was also on the faculty of the music department of the University of Utah, where he was an associate professor, director of the Utah Opera Workshop and associate director of the Utah Opera Company.
James has received numerous other awards and honors for his work in music. In 1970 he was commissioned by the First Presidency of the LDS Church to create the cantata "Palmyra" commemorating the 150th anniversary of Joseph Smith's first vision. It was only the second time in Church history that a composer was directly commissioned by the First Presidency. Later he would compose music for the Young Women's organization entitled, "Behold Thy Handmaiden Lord." While doing all of the above, he continued working for the film industry composing for such television shows as the Rookies, Starsky and Hutch, the Lazarus Syndrome and the New Land. His compositions have also been heard on Fantasy Island and the Love boat as well as on several made-for-TV movies. He has been a member of the American Society of Composers, Authors and Publishers (ASCAP) for over 30 years.
Since his retirement from Pioneer Theater in 2005, he has been taking time to edit and catalogue the more than 500 compositions he has created over the years. Currently between 50 and 75 of his favorite pieces are being prepared for publication. He says that this project requiring him to sort through a lifetime of work has been immensely rewarding, but a huge undertaking. James currently lives in Magna with his two cats Kismet and Bernard.