2012 Dennis Edmonds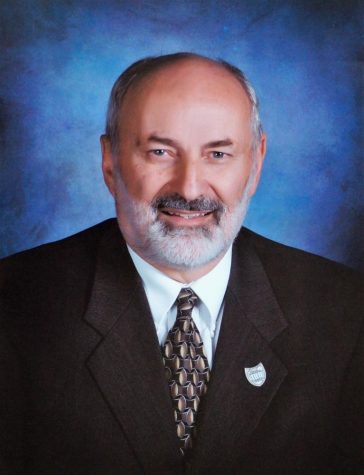 2012 DENNIS EDMONDS
Teacher, and debate coach at Bingham High (1978-1994)
During his 16 years directing the Bingham debate program, his teams won 8 state championships and finished second on 5 other occasions
Assistant Principal at Bingham High (2003-2012)
Assistant Principal at South Jordan Middle and Copper Hills High Schools
Teacher and debate coach at Jordan High School (1994-1999)
He revived the debate program at Jordan, directing his students to a second place state finish his first year and then added 2 state titles in subsequent years.
He qualified over 100 students for the National Speech and Debate tournament while at Bingham and Jordan and in 1995 was the only debate coach in US history to qualify two debate teams for the National Tournament during two consecutive years from two different schools
His 10 state titles made him one of the winningest debate coaches in Utah history and he has been considered by many to be one of the most successful debate coaches in Utah history
Dennis Edmonds, former teacher, debate coach and administrator was also awarded the 2012 Candlelight Service Award. Dennis was born in Ogden, Utah, but spent his early childhood on a tobacco farm in Southern Virginia. He was educated mostly in Brigham City, where his mother's relatives lived. He graduated from Box Elder High School and received a Bachelor's Degree in Mass Communication from the University of Utah. He attended the university on a debate scholarship and debated for four years. He received a Master's Degree in Educational Administration in 1986 and is currently completing a dissertation for a doctorate in Educational Administration from the U. Dennis began his teaching career at Hillcrest High School in 1972 establishing a debate program for legendary principal (and former Bingham coach) Delmar Schick. He moved to Bingham High School in the fall of 1978 and spent 16 years directing the debate program. During those 16 years, his teams won eight State Championships and finished second on five other occasions. Dennis moved to Jordan High in the fall of 1994. Jordan had virtually no debate program. He established a debate program which ranked 2nd in the state in his first year. He taught at Jordan for five years and his students won two more State Championships. Dennis qualified over 300 students for the National Speech and Debate Program and is still the only coach in the nation to have qualified 3 debate teams for the National Debate Tournament during two different years, one at Bingham and one at Jordan. In the fall of 1999, Dennis was appointed to an administrative position. He served as an assistant principal at South Jordan Middle School for four years and expresses his condolences to those who continue to serve as middle school administrators. In 2003, Dennis was assigned as assistant principal at Bingham High. He returned to find many of the teachers from his sixteen years of teaching at Bingham still on staff. After nine years at Bingham, Dennis was moved in the fall of 2012 to serve as an assistant principal at Copper Hills High School. Dennis is married to Bingham graduate, Shelly Adams, who was a Sterling Scholar in English. Both of his in-laws are Bingham graduates and just attended their 50th reunion last summer. Dennis has six children ranging in age from 42 to 17.