2017 James Margetts (1985)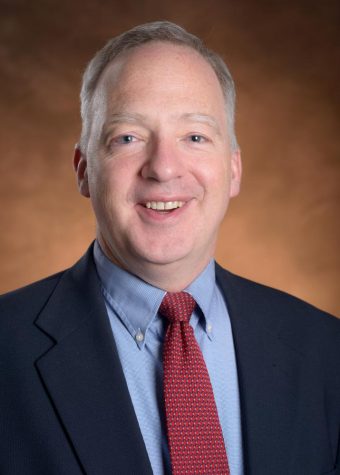 2017 JAMES MARGETTS (1985)
Educator, college dean, and musician
Dean of Essential Studies and the School of Liberal Arts at Chadron State College, Nebraska
Nationally Certified Teacher of Music (NCTM) by the Music Teachers National Association in 2010
President of the Wyoming Music Teachers Association (2014-2016) Past President (2016-2018) and President Elect (2012-2014)
President of the Black Hills Area Music Teachers Association (2012-2014)
State Board Member of the Nebraska Music Teachers Association (2008-2014)
Member of the Music Teachers National Association
Member of the piano faculty of the International Music Camp at the International Peace Gardens (2011-2014)
Performed in numerous concerts across the United States, Canada, Mexico, Japan, New Zealand and Australia
Has published Echoes of Venice: The Origins of Barcarolle for Solo Piano
Has made over four professional musical recordings
Member of the Scholarship and Grant Committee of the Darold A. Newblom Foundation (2016-2019)
Volunteer with the Black Hills Area Council of the Boy Scouts of America
Bingham High Pay Dirt Club 2017
A miner in the early days of Bingham Canyon, who struck it rich was said to have struck pay dirt. Those miners would take a mule, shovel, pick and dynamite along with a drill bit and double jack and work hundreds of hours drilling, blasting and shoveling. With a combination of hard work and little bit of luck a miner might find a rich vein of gold silver of copper ore. This was "dirt" that paid him money or pay dirt. Striking pay dirt symbolizes a successful miner. Because of this, Bingham High School's Hall of Fame is called the Pay Dirt Club. Two successful Bingham Miners, James Margetts (Class of 1985) and Robin Pilcher (Class of 1970) were formally inducted into the Bingham High School Pay Dirt Club at the homecoming assembly on September 12, 2017.
James Margetts (Class of 1985)
Jim Margetts began formal piano lessons when he was six years old and quickly developed a special affinity for that instrument, winning prizes in several local competitions and performing as concerto soloist with the Utah Valley Symphony at age ten. He moved with his family to South Jordan in 1978 during his fifth-grade year and subsequently attended Bingham Middle School in Copperton. As an eighth grader, his original composition for two pianos won first place at the national level of the PTA Reflections Contest. While a student at Bingham High School, Jim accompanied and sang in the BHS Madrigals and A Cappella Choirs and accompanied the school musical each year. As a senior, he won first place in the Utah State Fair piano competition and was Music Sterling Scholar runner-up. At graduation in 1985, he was a recipient of the BHS Pick and Shovel Award.
Jim went on to earn a bachelor's degree in piano performance and pedagogy from Brigham Young University in 1994. Later, he received master's and doctoral degrees in piano performance from the University of Cincinnati. He has performed in many concerts across the United States and in Canada, Mexico, Japan, New Zealand, and Australia. For fifteen years, he worked as a member of the music faculty at three different colleges and universities in Illinois, Colorado, and Nebraska. In 2014, Dr. Margetts was appointed Dean of the School of Liberal Arts at Chadron [pronounced SHAD-rin] State College in Chadron, Nebraska. He and his wife Colleen are the parents of four children.