2010 Esther Halladay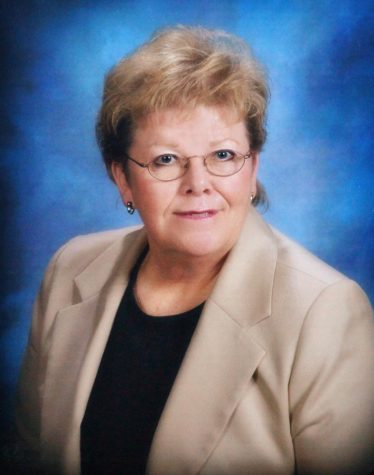 2010 ESTHER HALLIDAY
Physical Education teacher at Bingham High School (1973-2003)
Basketball, track and field and volleyball coach at Bingham
Health and PE Department Chair
Her volleyball teams established a sporting dynasty wining 6 region titles, placing in state competition 12 times and winning state titles in 1989, 1990 and 1991.
She accumulated a total of 400 career victories as a coach
She received a Lifetime Achievement Award for the Utah Coaches' Association
She organized and managed the Bingham Parent Booster Club for 15 years (1977-1992)
She founded the Copper Mountain Volleyball Club and ran it from 1980 to 2004.
She took a personal interest in all her students and put her whole heart into everything she did
She was one of the elite number of coaches that formulated the structure of teaching, coaching and student behavior at Bingham that was followed by coaches and teachers long after her retirement
World War II had cruelly interrupted the lives of many people creating hardship, loss, and disaster before its end in 1945, and now a new generation of young optimistic people stood on the doorstep of change. With intrepid hopes of a bright new future they boldly forged new ground for a generation of baby boomers. My father, George Vance Halliday, had recently returned home from his tour of duty with the army and met my mother, Lelia Hulse an Idaho native farm girl who came to the big city for work, at the Coconut Grove Dance Hall in Salt Lake City, a popular hangout spot for young people. My father was very handsome in his army uniform, which impressed my mother, but none-the-less this did not speed the process of marriage u. A long four-year courtship ensued, followed by marriage, and my birth in September of 1952, in Salt Lake City, Utah. Four sisters and three brothers followed.
My father's grandfather, Solomon Walker a Mormon pioneer, was born in Winter Quarters and walked bare foot to the Salt Lake Valley with his family at 4 years of age. Eventually, the extended family of four generations settled in Murray City and attended Murray District Schools. I grew up in a rural area in Murray with acres of farmland, ponds for swimming or rafting in the summer and ice-skating in the winter, and old rugged trees with large limbs to support a rope swing or a tree-house. Cool artisan water quenched the thirst of many a child on a hot summer day after racing around beaten trails neatly tucked around the farmland.
I was an agreeable child, almost always willing to please, somewhat competitive and dead-set on walking early. At age 9 months I had mastered the art of walking and soon found walking not to be fast enough and devoted my physical learning time to my favorite toy a small red tricycle. It was a beautiful summer day and adventure was in the air. With no thought of where I was going, I had decided at age 3 to go on a fieldtrip. It was not glamorous, no plans had been made, I did not discuss the trip with anyone, no thought was given to where I was going, and food and water was of no consequence. I started the wheels down the driveway, turned towards Vine Street, and kept going until I made my way to State Street some 3 miles away. My neighbor, bless his soul, ratted me out when he passed me on the street in his car and my father came to the rescue and retrieved me putting a damper on my feelings of free adventure for a time. I graduated to roller skates and then to a two-wheel bike at age four when older neighborhood kids denied me the opportunity to play softball with them in the street because I was too little. They told me if I could ride a grown-up bike they would let me play in the street softball game, thinking that this would deter me. It took one day to master my neighbor's bike and, true to their word, they placed me in the game closest to the busy street and mostly out of the way. If my parents had any inclination of my nature for sport, physical activity, and outdoor adventure it would have been my first attempt to free wheel me away on my red tricycle and master the big bike.
I was 4 when I started school at Arlington Elementary in Murray School District and passed through my formative years with the same trepidation as most students, trying to fit in and find my place in the world. Being the oldest in a family of eight siblings, I felt it an obligation to protect my younger sisters. One day I stood my ground against a younger male tormentor when he tried to persecute a sister on our way home from school. He found himself lying on his back crying like a baby and the two of us fled down the sidewalk to home and safety. The next day he had his big brother there to defend his honor, and some heavy negotiations played a huge part in my survival.
Endless days of adventure and "Big" ideas found their way into my summers. The summer before my eighth birthday, I managed to build a monster of a tree house only to end the adventure near the end of the summer falling from the tree and cutting my hand, nearly off, on a broken bottle at the base of the tree. I was one of the first individuals in Utah to have had a limb nearly severed and then reattached. I regained full use of the hand and when I was able I continued to pursue interests in sport and outdoor adventures.
I attended Hillcrest Junior High in Murray and played the clarinet in the band, took as many art classes as I could and served on the newspaper staff as the art editor. While attending Murray High School I continued art classes, band, and excelled in the field of art. In my senior year I was the co-art editor of the yearbook. High school sports for girls did not exist and so my class organized sport days for girls. I graduated in 1970 from high school and chose the University of Utah over Brigham Young University because I could wear pants, a huge relief over the mini skirt, which was popular at that time. My generation could not wear pants to school.
I spent many summers in my younger years camping in Big Cottonwood Canyon with my grandmother, Jenny Halliday, who was an elementary school teacher and with my sisters and brothers, parents, cousins, aunts and uncles. When I became older and had opportunity to do so, I backpacked all through the Uintah Mountains in the summer months, using both map and compass, carrying 65 pounds of supplies on my back, as well as camera equipment. The pictures I took were transposed into oil paintings when I took art lessons from Frank Erickson, a Utah renowned artist, and they hang in my home reminding me of younger days when a body could hike the tallest mountain and forge the biggest stream. Those mountain scenes have been framed and hung on my wall, their beauty captured forever.
High adventure has always been a priority. Several of my friends and a boat captain rafted down the Yampa and Green Rivers for six days in the late spring of June, 1976 and survived the challenge of a freak snow storm pelting the area with 12 inches of snow, turning the mild late spring rapids into raging number 10's. It was greater than a roller coaster ride and a challenge of a lifetime to stay alive. Many of the forest rangers were pulling people, who were unprepared for bad weather, out of the higher country on snowmobiles, but we rode through the rapids with only t-shirts and shorts, snowflakes flying, and hope in our hearts that we would arrive safely at our destination.
I enjoyed playing competitive softball, basketball, and volleyball, on county recreation teams and racquetball on local competitive teams, mountain biking around the valley and Big Cottonwood Canyon, skiing the Wasatch Mountain Resorts, vacation skiing in the Colorado Rockies, and golfing. I enjoyed the success of a hole-in-one and I have competed as a member of the Bountiful Ridge Ladies golf league since 1990, winning back-to-back women's state championships, 2004 and 2005.
I graduated from the University of Utah in 1974 with a Bachelors of Science in Physical Education and a Health minor. During my senior year I played on the first women's basketball team and on the inter-mural badminton squad, a passion I developed that carried into my teaching career. Past PE students whom I have met after their graduation always recall their PE class to be an enjoyable memory, but badminton was their very favorite activity. When I began teaching and coaching at Bingham, the PE staff spent many memorable days, through the years, competing on the badminton court and later pickleball courts with the enthusiasm of world-class athletes. Each of us professed to be the best and still recall fond memories of those battles.
In the early 1970's women's sports was in its infancy and struggling to make a significant presence in a male dominant world. Title Nine compliance forced schools to make high school sports available to their female athletes as well as the male athletes. Female coaches were in demand placing me in the role of a lifetime. I started my coaching and teaching career at Judge Memorial Catholic High School in 1974-1976. During this time I coached volleyball, basketball, and track and field. In 1976 I moved my career to Bingham High School and continued to coach volleyball, basketball, and track and field, eventually coaching volleyball only. I started the first women's sports parent club, Copper Mountain volleyball league for off-season play and skill development for youth, and became the PE department chair in 1988 until my retirement in 2006. From 1980 to 2006 Bingham Volleyball accumulated 400 total wins, six region championships, various state placements including a second place, and 3 State 4A back-to-back titles. All three championships are cherished battles but the third was unexpected. Placing third in region this team, with only one experienced senior, whose desire carried the team of five juniors beyond its wildest imaginations advanced to the championship and stole away the title from a team whose destiny seemed certain, a story definitely worthy of an inspirational Hollywood movie.
In 1982 while playing volleying in a coach's verses player's game, I spiked the ball during warm-ups and came down on the opposing player's instep. My ankle gave way to a compound dislocation and I stood there staring down at a gaping hole in the side of my foot, a large white bone to the side, and the sole of my shoe visible, a site unfamiliar to my mind. The accident created quite a stir and I checked out that school year May 19, with the siren wailing when I asked the driver to turn it on.
I received a Masters degree in Education, 2002, from the University of Phoenix. And at my retirement from volleyball the State Coaches Association awarded me the Lifetime Achievement Award, 2004.
I went to work everyday grateful for a job that I enjoyed and the people I worked with. The Bingham PE staff spent memorable battles on the badminton, pickleball courts, and bowling alley during PE fieldtrips creating an environment of friendship many schools were envious of. Bingham's PE Department was the best in Jordan District and possibly in the State setting the standard for others in co-operative team teaching. In 2006 I retired from Jordan District, leaving Bingham High and re-hiring with the district's PE/Health curriculum. Eventually I found my way back to the classroom at Indian Hills Middle School in Canyons District. I am still working there today and enjoying the work.