2010 Michael Bell (1971)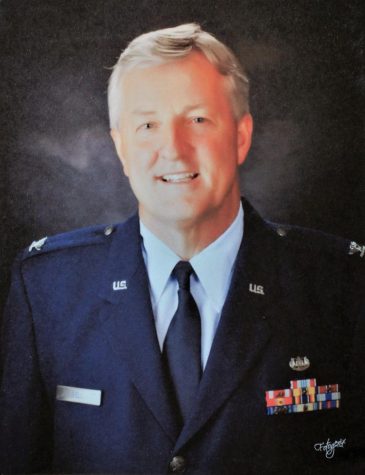 2010 MICHAEL BELL (1971)
Lawyer and military officer
Colonel in the US Air Force Reserve
Member of the Judge Advocate General (JAG) Department of the US Military
Vice President and Chief Counsel to ATK Launch Systems
Assistant Professor of Law at the US Air Force Academy
Legal advisor for Hill Air Force Base
Awarded the Defense Meritorious Service Medal, the Air Force Commendation Medal and the Organizational Excellence Award
President of the Kansas Wichita LDS Mission
Assistant Attorney General for the State of Utah
A miner in the early days of Bingham Canyon, who struck it rich was said to have struck pay dirt. Those miners would take a mule, shovel, pick and dynamite along with a drill bit and double jack and work hundreds of hours drilling, blasting and shoveling. With a combination of hard work and little bit of luck a miner might find a rich vein of gold silver of copper ore. This was "dirt" that paid him money or pay dirt. Striking pay dirt symbolizes a successful miner. Because of this, Bingham High School's Hall of Fame is called the Pay Dirt Club. Michael Bell (Class of 1971) was formally inducted into the Bingham High School Pay Dirt Club at the homecoming assembly on October 6, 2010.
Michael Bell attended Bingham when the school was in Copperton, graduating in 1971. During his years at Bingham High, he was involv3ed in student government serving as Senior Class President. He was a member of the National Honor Society, the debate team (qualifying for the state tournament) and the Future Farmers of America. During his senior year he was selected as the Sterling Scholar in Social Studies, one of the Miners of the Month and was awarded the Mr. Spirit Award in recognition his outstanding school spirit.
After graduation from Bingham High, he attended Utah State University where he received his bachelor's degree in Business Administration graduating with high honors in 1978. He then went on to earn his Juris Doctorate law degree from Brigham Young University in 1983 and later did post graduate work at George Washington University receiving a Masters of Law degree with an emphasis in government contract law.
He pursued a legal and military career rising to the rank of colonel in the US Air Force Reserve and recently retiring as Vice President and Chief Counsel of ATK Launch Systems (ATK is the company that makes missiles for the US government). At ATK he was responsible for all legal matters affecting the company's operations. He has also served as a member of the Judge Advocate General (JAG) Department of the US Military and an assistant professor of law at the US Air Force Academy. He is currently working as legal advisor for Hill Air Force base.
He is a member of the Utah State Bar Association, military and corporate law sections, the American Bar Association, the US Court of Appeals and has published a number of articles on legal matters. During his successful career he has been awarded the Defense Meritorious Service Medal, the Air Force Commendation Medal and the Organizational Excellence Award.
In addition, Mr. Bell has been heavily involved in service to his community and church. He has been involved in South Jordan town days working in several capacities and has served in many positions in the LDS Church. He is married to Connie Jean Richards Bell who also graduated from Bingham High in 1971. They have three children, Lindsay who is deceased, Brian (Class of 2002), and Chelsie (Class of 2005).
Mr. Bell has been described as bright, articulate, honest, and hard working. He quietly goes about his work while earning the respect of high ranking military officials, legal professionals, religious leaders, civic leaders, political leaders, and most importantly the youth. He is one of the "Gentile Giants" among our alumni, who has gone out into the world and truly made a difference.