Bingham High in the late 1910s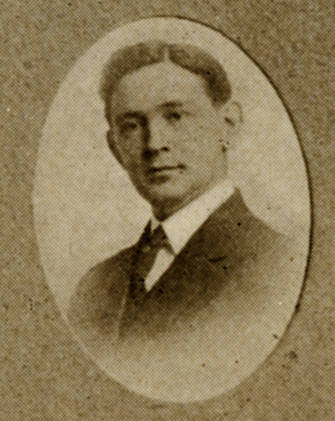 BINGHAM HIGH SCHOOL IN THE LATE 1910s
(Second in a series of stories of Bingham High School 100 years ago)
by Scott Crump
Many of us living in 2020 look at all the events happening around us, whether it be the COVID-19 Pandemic, record unemployment, an economic downturn, horrific wildfires, race riots or a poison political environment and think to ourselves that things could not be worse. Fortunately, history gives us some perspective to know that Bingham Miners 100 years ago may have thought the same thing. At that time the world was involved in World War I (1914-1918) and the global Spanish Flu Epidemic (1918-1920) as well as the tragic economic, political and social aftermath of those events. It is estimated that 50 million people worldwide (675,000 in the US) died in the Spanish Flu Epidemic and there were over 20 million deaths in World War I. In March, I wrote about the flu epidemic at Bingham High School (see the Bingham Alumni Facebook page, the Bingham Alumni Website www.binghamalumni.org or Scott Crump's book Bingham High School—The First Hundred Years (1908-2008)) which like the Coronavirus Pandemic today had a major impact on the Bingham Community. A century ago, in addition to World War I (which I will discuss at another time), another tragic event that shocked the entire community was a tragic love triangle at Bingham High.

BINGHAM'S TRAGIC LOVE TRIANGLE
Another tragedy affecting the Bingham community during the late 1910s was a sensational love triangle that involved the principal of Bingham High School. Although most of Bingham's teachers and principals can be remembered for their educational contributions, Arthur L. Willard (principal from 1916 to 1917) was a notable exception. In 1917 Principal Willard became engulfed in an affair that would shock the Bingham community.
Arthur Willard, a native of Arkansas, came to Bingham in the fall of 1916 after obtaining a law degree at the University of Utah. While at law school, he met and later married Elizabeth ("Beth") Kimball, the youngest daughter of Latter-day Saint General Authority J. Golden Kimball. Arthur was a member of the Church of Jesus Christ of Latter-day Saints and he married Beth against the will of her parents. Arthur was appointed principal of all the Bingham schools, grades 1-12, and Beth secured a position at Bingham High teaching type, shorthand, and Spanish. Arthur planned to practice law in the summers.
At the time the Willards came to Bingham, basketball was the rage, (basketball had just started at Bingham High in 1915 with the completion of the new gymnasium) and Mr. Willard brought a few young men with him to play on the Bingham team. These included the Wilson brothers and a 22-year old southerner, Cecil Holmes, who Arthur had met while teaching in Rupert, Idaho. Mr. Willard, who had taken an interest Holmes' education, saw a chance to not only allow him to finish his schooling, but to build the Bingham basketball team. At Willard's invitation, Holmes came to live at the Willards' home during the 1916-1917 school year. (135) James N. Kimball, in an article in the Journal of Mormon History entitled "J. Golden Kimball—The Private Life of a Public Man," recounted what happened after the Willards arrived in Bingham:
In a short period of time, Cecil (Holmes) and Beth (Willard) became close friends. Students, other teachers, and town folk regularly saw them walk "arm in arm" to and from school. It was Arthur's habit to go to work earlier and stay later than they. Cecil and Beth sometimes disappeared from the school dance floor to spend "several dances" on an unlighted upper floor. There were embraces and Cecil began calling Beth "Starlight," "My girl," and "Lovey," in front of teachers and students.
One weekend in late March, all three went to a school ballgame on Friday night. Then Arthur continued on to Salt Lake City for a business conference on Saturday that he expected to last all day. To "prevent remarks," a student named Lucile was supposed to stay overnight with Cecil and Beth. The conference was cancelled and Arthur arrived home early Saturday morning to find Lucile nowhere in sight and Beth and Cecil, clad in nightclothes, eating breakfast. The cot on which Cecil slept was tidily made up, its pillows and blankets in place. In the bedroom, the covers on the double bed were turned back from both sides and both pillows were indented. Beth said Lucille had "just left," but Lucile told Arthur on Monday that she had not stayed overnight at his house.
When Arthur confronted Beth about her behavior, Beth told him she was innocent; she loved only him; and that she and Cecil had done nothing wrong. He forbade Beth and Cecil to be in the house alone.
Then only a few days later, Cecil stayed home from school, claiming he was ill. When Beth did not come to school, Arthur returned home and found them standing together in the bedroom. Arthur ordered Cecil to "get out of my sight and stay out." Cecil scrambled into the bathroom until Beth and Arthur left for school, and then moved out of the house the same day. Arthur told Beth that she would have to leave too, but in three or four days so that it wouldn't look as if she and Cecil left together. (136)
Cecil Holmes checked into the Moxum Hotel in Salt Lake City for ten days and then went back to his home state of Kentucky for two months from April 1st to June 1st. Beth Kimball Willard moved back to Salt Lake to live with her parents but saw Cecil a few times while he was staying at the Moxum. Beth and Arthur reconciled for a short time, and she returned to Bingham in early April and finished teaching the rest of the school year. Upon Cecil's return to Salt Lake City, he took a job as an insurance salesman and insisted that Bingham be on his route. James Kimball continued the story:
Arthur's friends began telling him, uncomfortably, that Beth was meeting Cecil in Salt Lake City. She admitted it. Arthur saw his lawyers and arranged for divorce papers to be served on Beth on June 6 or 7. Various acquaintances reported that Arthur was making threats against Cecil.
On Wednesday, 13 June, Cecil came to Bingham, and Arthur saw him in a barbershop (just north of Society Hall). There was a fistfight. Arthur went to the law office he was sharing for the summer, stole a .38 caliber revolver from his office mate, and found Cecil. There was another fight, and Arthur, who was getting the worst of it, shot Cecil in the abdomen. He hemorrhaged and died two hours later. (137)
Arthur Willard was charged with murder, and his case came to trial on October 15, 1917 in Salt Lake City. The trial, which made sensational news throughout the state, lasted almost two weeks. Mr. Willard's defense rested upon Utah's "defilement" statute which, at the time, stated that a husband who killed his wife's lover to preserve his home and his name from "defilement" has a defense for homicide. His lawyer pointed out that, "Doubt of Mrs. Willard's innocence…must mean doubt of her husband's guilt." After deliberating for two hours and twenty minutes, the jury returned a verdict of "not guilty." Needless to say, after being freed of charges by the jury, Mr. Willard left Bingham. Feelings, however, ran high for some time as Holmes, with his charming southern manners and athletic prowess had made many friends at Bingham High School and in Bingham Canyon. (138)